Once of our recent new innovations is a window cleaning system for high level windows which uses Hot Water and has an extendible reach of up to 5 stories (or 65ft).
Aside from allowing a much deeper level of window cleaning for high rises, the "Hot Wash, High-Reach" cleaning system' can also be used to clean cladding (on apartments etc.) and building frames (on warehouses).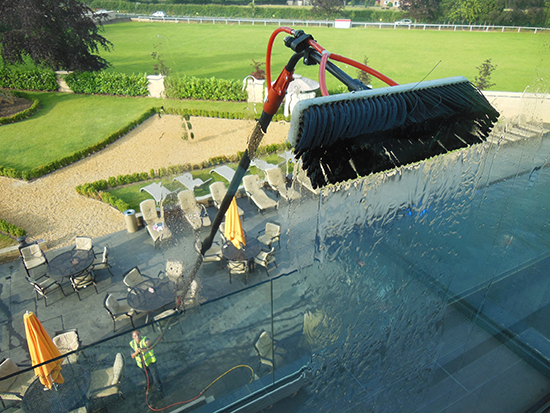 The system is also less harmful for the environment as it is completely chemical free as the hot water lifts the dirt without detergent.